Back to latest-news
AgriHealth Staff Trip to Abel Tasman National Park
18 December 2019
Last week (10th December), the AgriHealth Team set off on an adventure through the Abel Tasman National Park, situated near Nelson in the South Island.

On Tuesday the AgriHealth team assembled at Nelson Airport at 10am, with various flights bringing us together. After navigating the odd minor mishaps (one missed flight, and another missing bag), headed to Marahau to meet the water Taxi. Lunching on board we enjoyed the coastal scenery and an unscheduled sea lion photo opportunity, arriving at the glorious golden sand beach of Totaranui by 230pm. After checking out the vast DOC campground drenched in sunlight, we strolled 7km down the coast to the beautifully positioned Awaroa Glamping, with late comers and injured souls arriving by boat. The cold drinks and homemade wood fired pizzas went down a treat! Following dinner our fishing enthusiasts Kyle, Steve and Nick chatted up a local fisherman, admirably assisted by Maxine. The guys then headed out on a boat to the nearby bay returning after dark with considerably more stories than seafood.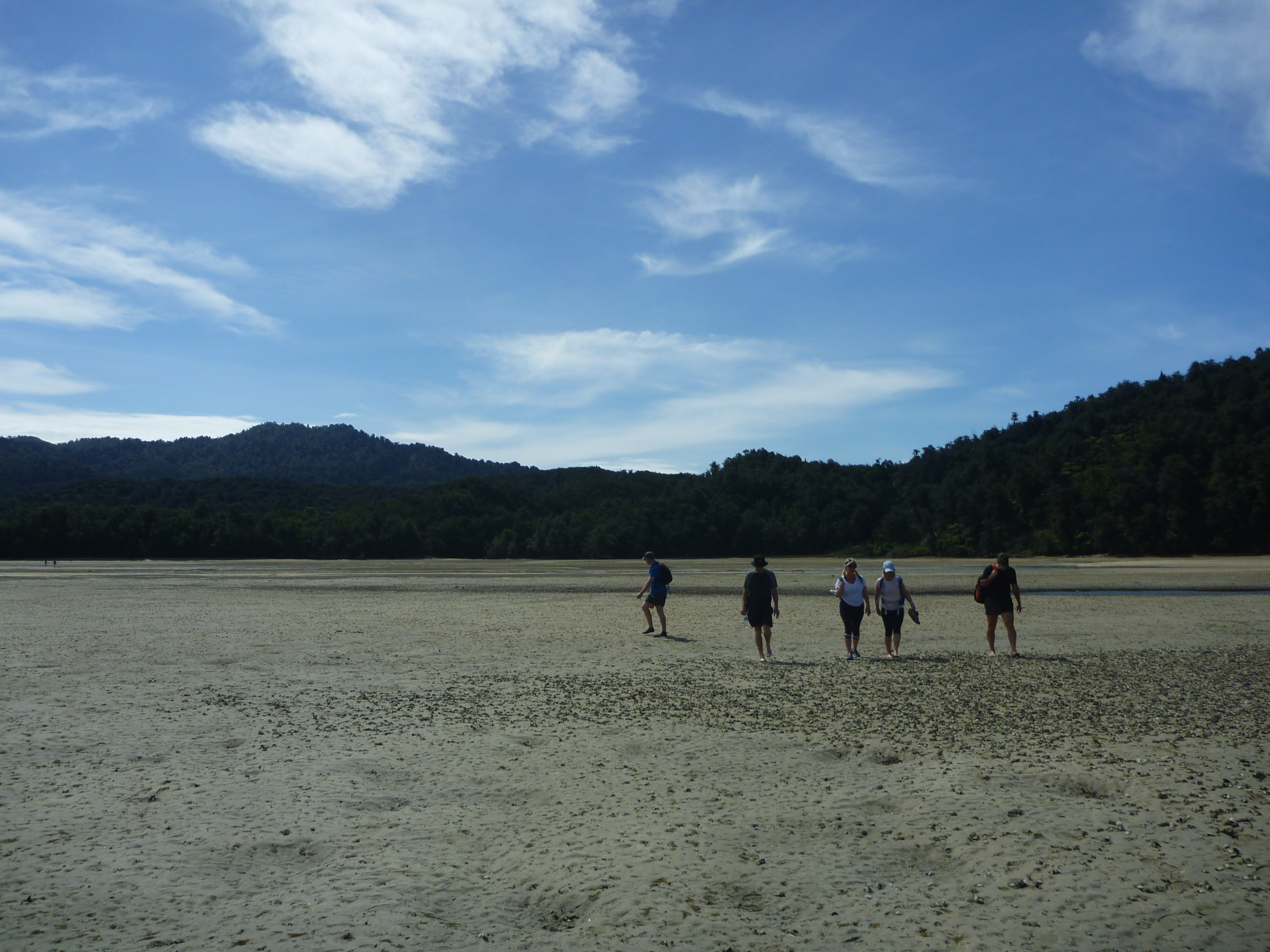 Wednesday commenced with an hours walk to Onetahuti to meet the kayaks and two local instructors. Kayaking was to be our main form of transport for all 12 of us the next couple of days, and it was a wonderful way to see birdlife, fish and mammals (including numerous sea lions and penguins) . The guides entertained us with fascinating facts (and fiction) about the area's geology, history, flora, fauna and political views. Lunch was at the beautiful Sandfly Bay, which thankfully did not live up to its name. The early afternoon comprised a couple of hours or so of paddling, before arriving at a golden sand beach called Anchorage. Several of the hardier souls walked to explore Cleopatra's pools, with an in-built natural water slide. The others boarded the Aqua Packers house boat for the evening, and soaked up the afternoon rays. The evening entertainment included several rounds of Cards Against Humanity, a surprisingly good way to get to learn more about one's colleagues (eh, Shally?!) and the local American tourist who finally confessed that his wealth was derived from his parents' 120 porn stores and 60 burger outlets (cue jokes about combo deals)!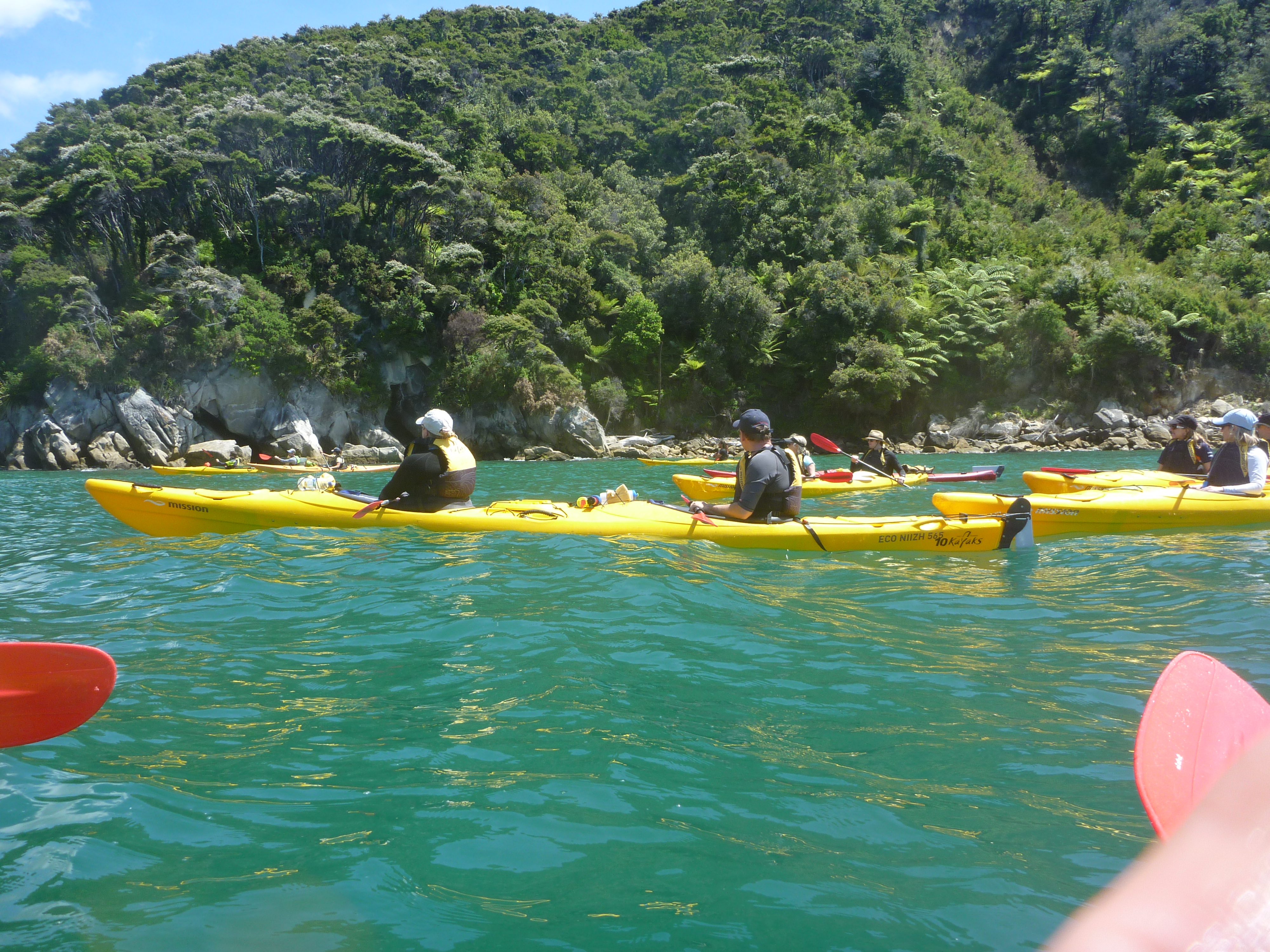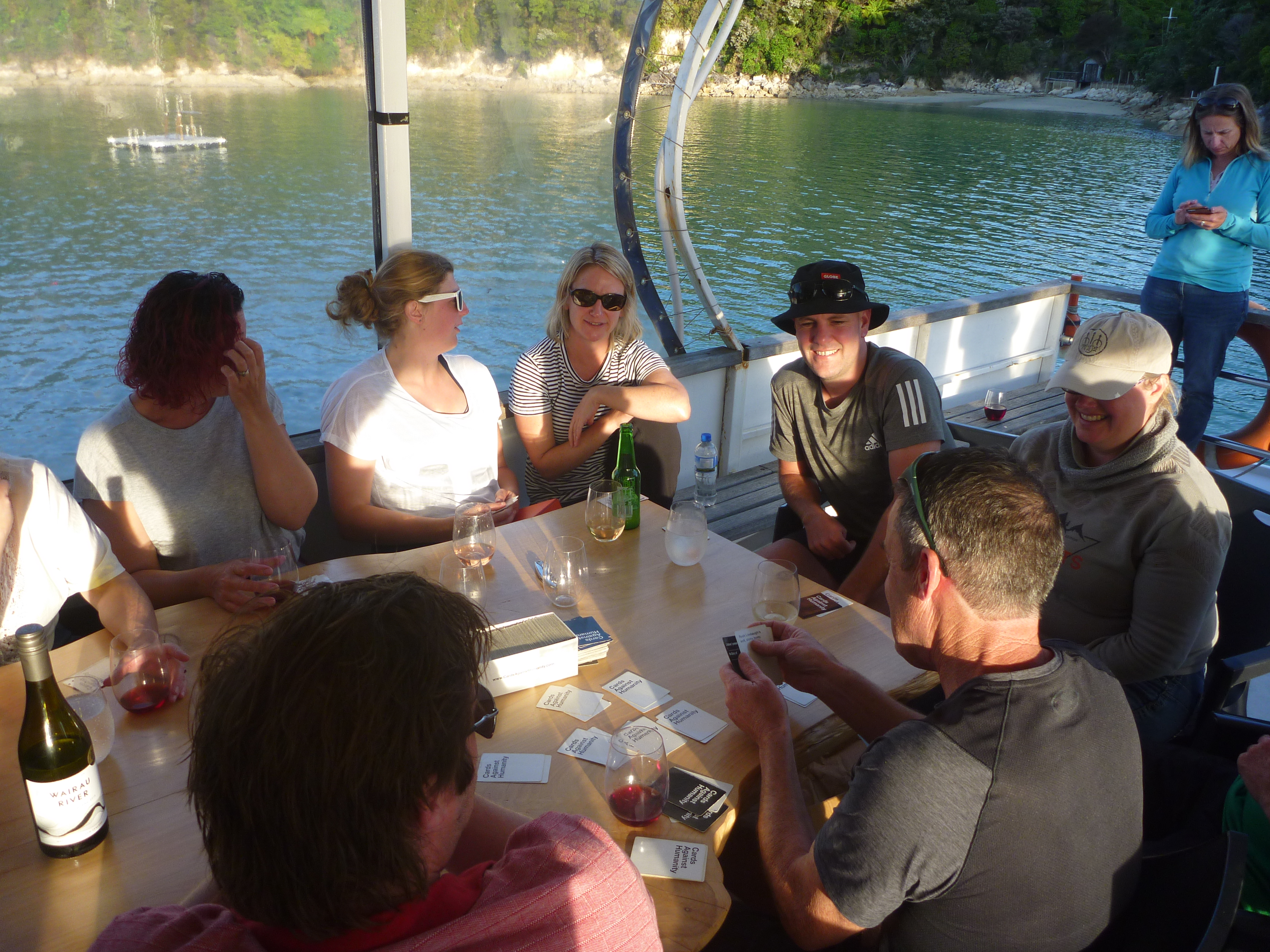 On our final day there was an opportunity for a headland walk prior to the final kayak leg back to base, with Steve loving the circular walk so he ran it twice more. Annaliese ensured her cabin 'enjoyed' an early start ahead of the gorgeous sunrise with a 5am alarm, despite not having any dairy cows to milk. A solid tail wind meant a swift trip to Marahau, with gorgeous views to starboard along the coast. Back at Abel Tasman kayaks and a warm shower there was time prior to return to Nelson to partake in some of the best pies in New Zealand, and enjoy the sunshine whilst reflecting on the amazing 3 days (blessed with blue sky days and light winds), as well as the 2019 year. Bring on the New Year!